A2Z-CM partner with others who share our mission and are on our journey will lead to even greater impact.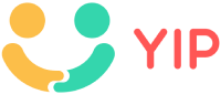 YIP connects individuals to multiple communities with shared interests, passions and aspirations. We encourage people to start a business, grow as an individual and achieve their full potential in a fun way.
Look4Contract is a recruitment and executive search agency based in the Netherlands.
Companies that want to be on top of the competition need professionals who are at the top of their performance.